Ana Laura Zain
Marketing Automation Checklist for Small Businesses
Updated: May 14, 2020
I had an interesting conversation with a small software business the other day about marketing automation, and I thought it would be interesting to share my thoughts regarding automation tools for small businesses and what are the questions you should ask yourself before moving forward and investing in a marketing automation tool.
Implementing a marketing automation tool can be a very powerful way for both B2B and B2C organisations to not only attract new clients, but also nurture exciting leads down the funnel.
Marketing automation drives a 14.5% increase in sales productivity and a 12.2% reduction in marketing overhead. — Nucleus research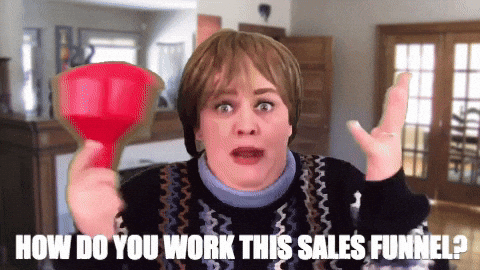 I made a list of the questions and observations that usually come up while talking to start-ups, business owners and sales executives that are interested in exploring marketing automation.
Current Status Checklist


Firstly, it's important to understand the current automation-CRM situationat your company. At times, it can be surprising to know that you already have a lot in place to start leveraging your tools and convert leads.
Understanding how's your marketing team working with marketing automation tools — if any. Perhaps they are already using Mailchimp or HubSpot.Which CRM tool do you work with? Is your CRM system connected with your automation tool? Is your CRM tool feeding information to your email marketing tool?Is your website feeding information to your CRM / marketing automation tool? Do they talk to each other?What does your sales cycle look like?
All of the above are key to understanding your customer's journey.
Data from analytics tools may also be helpful to complement the items mentioned above.
In a nutshell, you need to understand
1) Where is your database
2) If you have infrastructure in place — meaning: Automation tool, CRM, Analytics tool, connection between them three and people capable of understanding these data points.
Once you've done that short-general study, it would be good to move into the next step and understand how marketing automation may actually help your company.
You may think you need lead gen when in fact, you may have the contacts right there on your CRM but they are not converting… so that means you don't need lead gen, you need lead nurturing.
In order to do this, a database audit may be helpful — from information completion audit to a re-engagement campaign.
How many of your contacts are actually reachable?
And since we are talking about contacts and audience, do you know if you are actually targeting the right buyer persona? Who is your buyer persona?
Identifying core users, stakeholders, and decision influencers may be key for a persona-based marketing campaign.
Lastly but not least, it's important to know that there will be a dedicated person that would be in charge to connect the dots and understand the customers' journey and - together with the respective marketing team - plan campaigns to move leads down the funnel.
Once you have brainstormed about the above with your sales leadership and marketing teams, then you can discuss which are the potential marketing automation tools that may be helpful to accomplish your commercial needs.
There are plenty of opportunities to do a lot with automation tools to influence revenue from a marketing standpoint. There's also a lot more to these thoughts, from lead scoring to triggered campaigns, but I thought this checklist may be a good way to know, as a company, if you are ready to start thinking about investing in new software or start leveraging what you currently have in place.
What are your thoughts? Have you, as a sales person, benefited from marketing automation tools? Are you currently making the most out of your automation tools?
Let's connect! Leave a comment below or drop me a line:
#marketingautomation #salesfunnels #funnels #emailmarketing #CRM